I always thought the hats were funny. Now, I'm not so sure. The miniature cars go well with the toppers. You have to be special to look silly.
My Grandfather was a Shriner. He appeared to enjoy it; but as a kid, I didn't pay much attention. When my mother and I went to his funeral in 1982, the honor of his participation showed through. The podium featured the logos of the Freemasons and Shriners, and eulogies from both groups. Wow, Henry was a Freemason. They are the world's largest fraternity. To me that's kind of a big deal.
Henry Sussman (Heinrich Süssmann) wasn't a rich guy or a man with connections. His family left Germany in 1900 to settle in Pennsauken, NJ, and on October 10, 1903, Henry was born; the only one of his siblings conceived in the USA. He grew up to become a loom mechanic and shift supervisor for Belding Hemingway, who in the 30s and 40s was manufacturing silk thread. His father and he went to Lynchburg, VA to open a plant for the company, and at some point, Henry moved to Bedford, VA to help open another facility. Eventually the company made a decision to switch from producing thread to the manufacture of fiberglass fibers. Occupational disease became an issue with the employees, who developed illnesses from the product, causing the demise of the Bedford location. But Henry eked out a decent living for the time; back when "blue collar" meant you made enough to live. He raised my mom as a single parent and things turned out grand. Knowing he was a Freemason piques my interest.
Throughout history, there have been quite a few Freemasons who were famous and influential. George Washington, Ben Franklin, Paul Revere and Colonel Sanders were Freemasons. I'm not sure Freemasonry had anything to do with the taste of Kentucky Fried
Chicken, but the secrecy of the Society probably contributed to the Colonel keeping his Original Recipe® of 11 secret herbs and spices under wraps. To this day, we still don't know how the bird is dressed. Phrases like "Level with him," "Be square," and "The Third Degree" all originated with Freemasons. They are very important in our history, whether or not we are aware.
Red Skelton, John Wayne, Danny Thomas and Harry Truman were Shriners. I can picture Red Skelton wearing the funny hat, but not John Wayne. Being a Freemason doesn't necessarily lead to Shrinerism, but to join the club, you must first be a Freemason and make it all the way to Master Mason. Check out this list of famous Shriners, and you might be impressed.
Shriners always look like they're having fun. I bet they are. Helping kids is a heart-warming thing. Then there are the meetings, parades,
conventions and all sorts of activities that keep the mind abuzz. And don't forget . . . the little cars. You never hear of them causing any problems in the hotels or towns where they are holding conventions (news of Shriners throwing televisions out of hotel windows is minimal). They seem to be well behaved, upstanding citizens.
Because of my renewed interest in my grandfather, I recently inquired about joining the Shriners, not understanding the necessary steps. At my age, I will be dead before qualifying. They were kind in not laughing at my naivete and directed me to the Freemasons. Then I found out you don't just join. You have to be recommended. Since, the only person I know who was a Freemason/Shriner died in 1982, it seems a difficult task. My interest will probably dwindle soon, but if there is a Freemason out there who is interested in recruiting a new member with a connected ancestor, give me a call. Better yet, send an email to Bake My Fish.
Henry Sussman was a pretty good guy. Whenever he came to visit my
family, particularly on Thanksgiving and Christmas, he always brought me liverwurst (I was the only one in my family who liked it) and Land O' Lakes
butter (Mom preferred margarine). And, my mother always cooked a pot of Spareribs and Sauerkraut,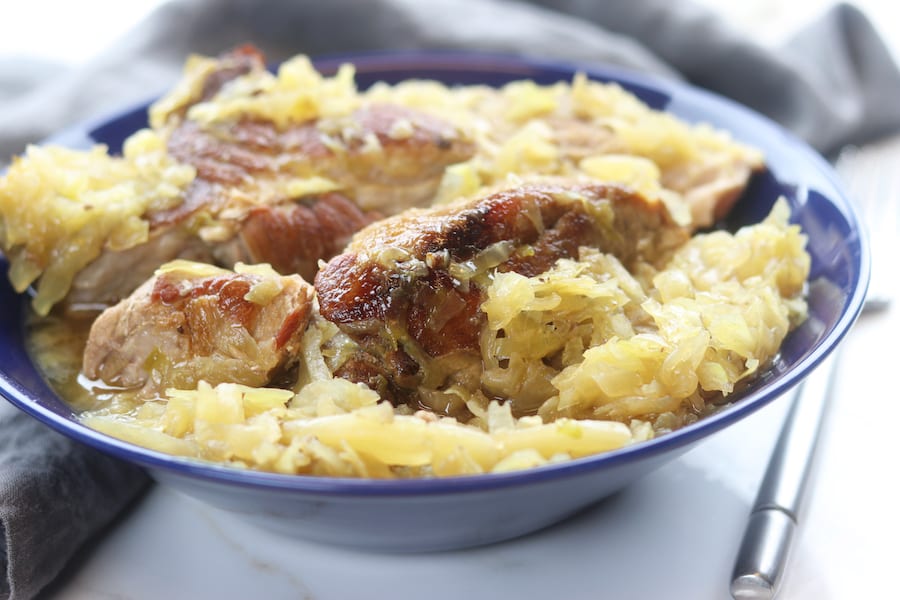 which was his favorite. He loved me, and I loved him. Now that I know Henry even better, I love him more.
"Rest im Frieden, Heinrich Süssmann. Du warst ein guter Mann." When we meet again, I'll bring the Spareribs and Sauerkraut. Just make sure you leave my name at the gate, because Saint Peter may not let me in without a referral.
With Love,
Bake My Fish